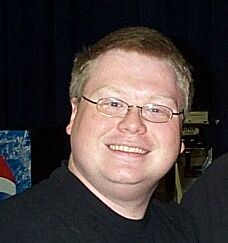 Barbarian Tribute Page :
My Tribute page to Sionne Vailahi aka KONGA THE BARBARIAN!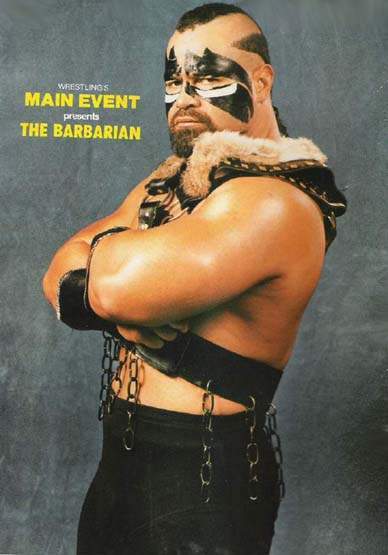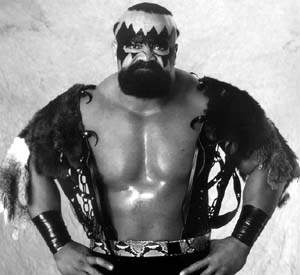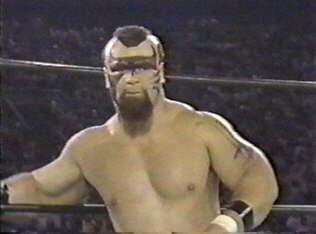 Sionne Valahi
Sionne Valahi is a professional wrestler best known under the name of The Barbarian. He was known for his flying headbutts and for his incredible strength. He could press a 220 lb. wrestler over his head with both hands, remove one hand, and hold him there for quite some time.
Profile
Height: 6'5"
Weight: 285 lbs.
Birthday: September 8, 1958
Hometown: Nuku'Alofa, Tonga ,Billed from Island of Tonga, Lives in Charlotte, North Carolina
Billed from: Chicago, Illinois
Trainer: Eddie Sharkey, Red Bastien
Marital Status: Married
Debut: 1980
Favorite Moves: Head butt from Top Rope
Finishing Move: Kick of Fear
Notable Feuds: Jimmy Valient, Demolition, The Road Warriors, Big Bossman,
Other Gimmicks: The Barbarian, Konga the Barbarian, King Konga, Headshrinker Sionne, Tonga John, Super Assassin 1
Current Manager: "Mr. Terrific" Tim Lawler
Former Managers: Paul Jones, Bobby Heenan, Baron Von Raschke, Mr. Fuji, Col. Rob Parker, Jimmy Hart, Cactus Jack, Afa Anoai, Sonny Blaze, Ivan Koloff, Missy Hyatt, Lou Albano, Bill Dundee, Jason Rumble,
Career
Sionne Valahi started wrestling as King Konga in the NWA regional territories in 1981. He soon went to the NWA's Jim Crockett Promotions where he teamed up with Ron Garvin as a face.
Seeing the potential since he was a huge, face painting, mohawk wearing man, Jim Crockett, Jr. changed him into Konga the Barbarian, heel wrestler for Paul Jones. From 1985 to 1987, he wrestled as part of "Paul Jones' Army" and he feuded with Jimmy Valiant and teamed with Pez Whatley (or Shaska as he was called then), Teijho Khan and Baron Von Raschke. It was during this time that "Konga" was dropped from his name and he became simply, The Barbarian.
In late 1987, he formed a team with Ivan Koloff who was also his "coach". By early 1988, he was paired with The Warlord as The Powers of Pain. They feuded heavily with another team of big men, The Road Warriors, Animal and Hawk. They injured Animal's eye during a weight lifting contest and won the Six-Man Titles with Ivan from the Road Warriors and Dusty Rhodes.
In April 1988, Crockett decided he wanted the teams to have a series of scaffold matches which neither team wanted because they were too big to fall off a scaffold. Barbarian and Warlord decided to leave for the WWF. The NWA announcers explained that the Road Warriors had run them off, even though they still held the Six-Man Titles.
Upon arriving in the WWF, they were paired as faces with Baron Von Raschke, simply called "The Baron". They started a feud with Demolition, Ax and Smash, over the Tag Team Titles. They soon dumped the Baron and took Demolition's manager Mr. Fuji, which made them heels and Demolition faces.
After a long feud in which they could not win the titles, they were split up and The Barbarian went to Bobby Heenan. He really didn't achieve much success as a singles wrestler in the WWF, so he went back to what had now become WCW.
In WCW, he was paired with Tony Atlas and Cactus Jack for awhile. Atlas left and they were joined briefly by Jake Roberts. They feuded with WCW Champ Ron Simmons, Sting, Barry Windham, Dustin Rhodes and Nikita Koloff.
In 1992, he briefly won the U.S. Tag Team Titles with Dick Slater but the belts were retired two days later.
He was briefly Headshrinker Sionne to form the "Headshrinkers" in the WWF with Headsrhinker Fatu.
He reformed the Powers of Pain under masks as the "Super Assassins" for Col. Rob Parker but the gimmick was ended after it failed.
In the mid-1990's, he was part of Kevin Sullivan's Dungeon of Doom that tried to end Hulk Hogan's career.
During the "Monday Night Wars", he formed a tag team with his friend Meng called the "Faces of Fear" that had limited success.
Before WCW was purchased by Vince McMahon in 2001, Meng gave him his WCW Hardcore Title to go to the WWF, but he never got to defend the title on television and WCW management scrapped the title.
Since the sale of WCW, he has worked the independent circuit, winning several regional titles.
In 2004, he was the NWA-Virginia Heavyweight Champion and feuded with David Flair for the title until he was ruled ineligible to compete due to not having a valid Virginia Wrestling License.
Valahi appeared in the 1987 movie, Body Slam, playing Axe the Cannibal.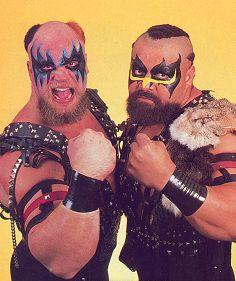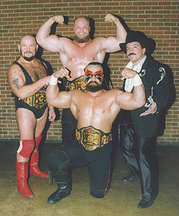 The Powers of Pain Bio on Wikipedia
To contact Dave directly, Email kongadave@yahoo.com
©2011 All Rights Reserved.