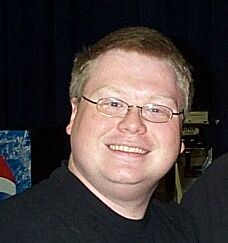 Wrestling Resume:
Year entered wrestling business: 1992

Year left wrestling business: I don't do too much in the business anymore, I enjoy working for the service company I am employed with and spending my free time with my friends. I still attend shows every now and then and work an occasional show.

First Promotion worked for : Ring Crew for All South Championship Wrestling in Marietta, Georgia (Promoter: Randy Riggs)
Names used: David Wills, Dave "The Authority" Wills, The Authority, Big Dave Wills,
Names Billed as: "Crying Wrestling Fan" or "Dave The Crying Wrestling Fan" or Dave Wills

Current Projects involved with : Dave and Danger Show Co host
Promotions worked for;
Folks who have given me a break in the biz or had me on their radio show or done something really NICE FOR ME! : Randy Riggs, John Bagwell, Lee Thomas, Terry Dean Christian, Hardbody Harrison Norris, CC Develine, Bryan Alvarez, Mike Trash, Nigel Sherrod, Dr. Keith Lipinski, Dr. Tom Prichard, Neil Jones, Doc Young, Les Thatcher, Pete Doyle, James Guttman, The Phantom, CEO Rob Hochman, Tony Collins, Southern Championship Wrestling. Tommy Bateman, El Jefe and J Dubs on Real Radio 104.1 FM, Get in the Ring's The Phantom. Voice of Wrestling's Chris Cash, Simon Sermon, Karl Stern, Ric Gillespie, The Ron and Fez Show, Ted Guinness, Marvin Ward, Monopoly Man, Opie and Anthony, Phil Hefner, Steve Lawler, Corey Macklin, Dan Sawyer, Curtis Hughes, Andy Anderson.

Folks who have encouraged me with announcing, writing, or anything wrestling: Synn, Jim Cornette, Brad Armstrong, Bruce Mitchell, Destiny Starr, Mark Danger, KMC, Buzz Bomb Baird, Mike Cross, Seth Cruise, Ted Allen, Karl Stern, Tank, Iceburg, Shawn Tempers, Mallory Mahling, Paul Mondavi, Linden Walker, Ace Rockwell, Kid Ego, Jr. Curtis Hughes, Scott Hudson, Shannon Dumas, Dennis Condrey, Terry Funk, Dan Masters, Chris Cash, Ken Westbrooks, Ryan Michaels, Kevin Kelly, Traci Brooks, Buddy Wayne~!, Panama Jack Capri, Sean Carless, Michael St. John, Sal Rinauro, Murder One, Josh Wheeler, Derek Burgan, DJ PowerLord, Linda Marx, Ron Reis, Jackie Rosedale, Dutch Mantell, Buddy Landell, Jimmy Hart, Susan Meeks, Lisa Rhodes, Amy Smith, Nigel Sherrod, Andy Anderson, and many other great wonderful fans and persons.

Radio Interviews and Podcasts I have appeared on: Figure Four Daily with Bryan Alvarez, Dragon King Wrestling with Karl Stern, Trash Talking Radio with Mike Trash, Dr. Keith Lipinski Show, Below The Belt Radio Show, In your Head Online, The Hideout on Real Radio 104.1 FM in Orlando, FL, GET IN THE RING WITH THE PHANTOM AND JUNIOR, JG's Radio Free Insanity, Opie and Anthony, The Ron And Fez Show on XM Radio

I am a subscriber and Once in a blue moon contributor and correspondent to Wrestling Observer Newsletter, Pro Wrestling Torch, and Figure Four Newsletter. Previous Guest Columnist for World Wrestling Insanity.

To contact Dave directly, Email kongadave@yahoo.com
©2011 All Rights Reserved.