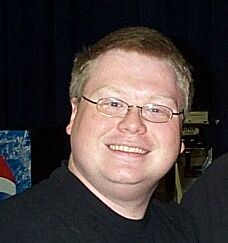 Random Thoughts of David Wills aka "The Crying Wrestling Fan"
Thanks to the Staff of TOSH.0 for feautring me in the "Web Redemption" on 2/15/2010. They were great and treated me like a million bucks. Thanks to the wrestlers who were in the skit and Daniel Tosh as well. I appreciate you all very much. THANKS SO MUCH!!
Thanks to The Best Damn Sport Show Period on Fox Sports Net for featuring me in the "Non-play of the Day" on August 27, 2008.
I am not that much of a sports fan, but I am a fan of the show.If you don't tune into "BDSSP" on Fox Sports Net, you should. What are you waiting for? Tune in. You know can Tivo or DVR it at least!!!
To contact Dave directly, Email kongadave@yahoo.com

©2011 All Rights Reserved.