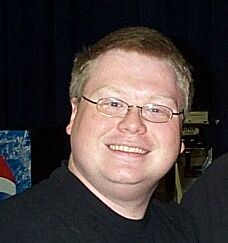 Biography and FAQ:
Birth Year: 1974
Residence and Birthplace: Marietta, Georgia (Atlanta, GA)
Marital Status: Happily
Unmarried
Kids/Cats: Domino, my cat
Daily Occupation: Management in Atlanta ( and That SO KEEPS ME BUSY..LOL!)

Wrestling fan since: 1985

First Card attended: NWA World Wide Taping at Cobb County Civic Center in Marietta, GA ( Mom and Dad's gift to me for my 16th birthday)

First memories of pro wrestling: Watching the UWF and Joe Pedicino's Superstars of Wrestling 8 hout wrestling block on Atlanta televison.

Favorite Promotions: Jarrett Promotion's in Memphis (CWA/USWA), Continental Championship Wrestling, Bill Watts' Universal Wrestling Federation, Jim Crockett Promotions, World Class Championship Wrestling, NWA WrestleBirmingham, North Georgia Wrestling Alliance, Ward Family Promotions, Wild West Wrestling

Favorite Wrestlers growing up: Buzz Sawyer, Eddie Gilbert, "Ragin Bull" Manny Fernandez, Konga The Barbarian, The Fabulous Freebirds, Adrian Street, "Dr. Death" Steve Williams, Ted DiBiase, Jerry Lawler, Bill Dundee, Dr, Tom Prichard, Terry Funk, The Midnight Express, Powers of Pain, Curtis Hughes,Austin Idol, Harley Race, Arn Anderson, Kevin Sullivan, Jimmy Garvin, Bam Bam Bigelow, Big Van Vader, Rick Rude, Mick Foley, Baron Von Rashke. Original Midnight Express, The Bullet, Ron Starr, Ray Lloyd, Dean Malenko, Chris Benoit, Doink (only the Matt Borne version) Moondog Spot, Hector Guerrero, Bobby Jaggers, John Tatum, Dutch Mantel, Abdullah The Butcher, Honky Tonk Man, Jimmy Golden, Jeff Jarrett ( in USWA and Memphis), Lord Johnathan Boyd, Lord Humongous, Bruiser Brody, Steve The Brawler Lawler. Stan The Lariat Hansen, Ken Timbs, Eric Embry, Ranger Ross, Nightmare Ted Allen, Teijho Khan, Randy Rose,


Favorite Wrestlers now: Konga the Barbarian, Superstar Bill Dundee. Jerry Lawler, Austin Idol, Kurt Angle, Rico, Eddie Guerrero, Rey Misterio, Samoa Joe, Dr, Tom Prichard, Curtis Hughes, Tracey Smothers, Brad Armstrong, Chris Daniels, Shawn Michaels, Eddie Guerrero, Ric Flair, Midnight Express, Abdullah the Butcher, Honky Tonk Man, AJ Styles, Kid Kash, The Iron Shiek ( totally off the page!), The Heaththrobs, Sal Rinauro, Ace Rockwell, Kamala, Dennis Condrey, Jerry Lawler,
Favorite Managers: Jim Cornette, Synn, JJ Dillon, Bobby Heenan, Gary Hart, Sir Oliver Humperdink, Paul Dangerously, Gen. Skandar Akbar, Paul Jones, Kenny Bolin, Jim Mitchell, Brother Ernest Angel, Nigel Sherrod, Synn
Dallas Page and Sherri Martel were cool too. I actually enjoy Mr. Terrific Tim Lawler also!
Favorite Annoucers: Lance Russell, Gordon Solie, Jim Ross, Scott Hudson, Mike Tenay, Joey Styles, Jim Cornette, Dean Hill, Nigel Sherrod
Favorite Color Commentators: Dave Brown, Steve Prazak, Jerry Lawler, Michael Hayes,
Any desire to wrestle? No, not in the least.
Any desire to work in wrestling full time? ME ?? Come 'on, get real.

Any desire to go to WWE? To watch a show ...possibly. As a job or career...no way. Their employee loyalty is non existent.

To contact Dave directly, Email kongadave@yahoo.com
©2010 All Rights Reserved.